Anne Savage was a Canadian painter associated with the Group of Seven. The group notoriously never allowed women into their famous entourage. Member of a large and closely-knit family, Savage grew up in then-rural Dorval, Quebec, and spent her summers in the Laurentians, which instilled in her a love of the country.
She studied art at the Art Association of Montreal and was taught by William Brymner and Maurice Cullen, two important Canadian impressionist artists. She became known for her lyrical and rhythmic landscapes.
In 1921, Savage and others founded the Beaver Hall Group, a Montreal-based group of Canadian painters who met in the late 1910s while studying art at a school run by the Art Association of Montreal. The Group is notable for its equal inclusion of men and women artists, as well as for its embrace of Jazz Age modernism. They painted a variety of subjects, including portraits, landscapes, urban scenes and still lifes, in a mix of Modernist and traditional styles.
The works by the women in the Beaver Hall Group were seen by feminist art historians as a counterpoint to the "macho 'bushwhacking' that surrounded the Group of Seven. The vision of nature espoused by Savage and her colleagues (including Mabel Lockerby, Mabel May, Kathleen Morris and Sarah Robertson) is often seen as contributing to the creation of an idyllic image of the Québec countryside, to the extent where it has often been equated with a nostalgic form of regionalism.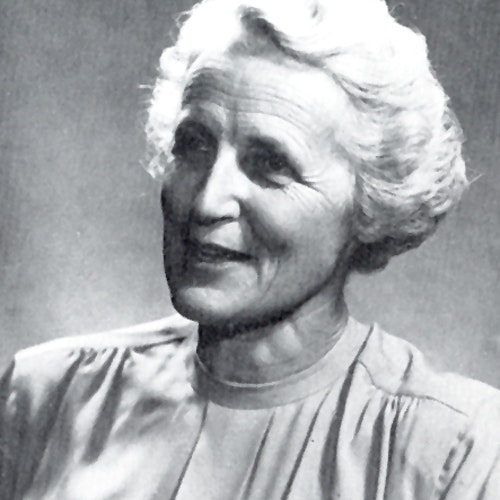 Anne Savage (July 27, 1896 – March 5, 1971)
Canadian artists. Editorials were written, petitions created, and the Royal Canadian Academy tried to take control of the National Gallery to rectify the situation. These concerns led to the creation of the Canadian Painters Group. Several women were among the group's founders including Savage, Emily Carr, Bess Harris, Prudence Heward, Yvonne McKague Housser, Lillias Torrance Newton, and Sarah Robertson.
In 1922, Savage received a phone call that changed her life. Dr. H.J. Silver, head of the Protestant Schools in Montreal, asked her to substitute-teach at the Commercial and Technical High School. She had no teaching experience at all.
"So started the career (teaching) that was to take her away from her own easel and send dozen of other to theirs… What really happened was that she came to love what she thought she had to do… Anne Savage found as much joy and love as she gave," wrote Anne McDougall in Anne Savage: Story of a Canadian Painter.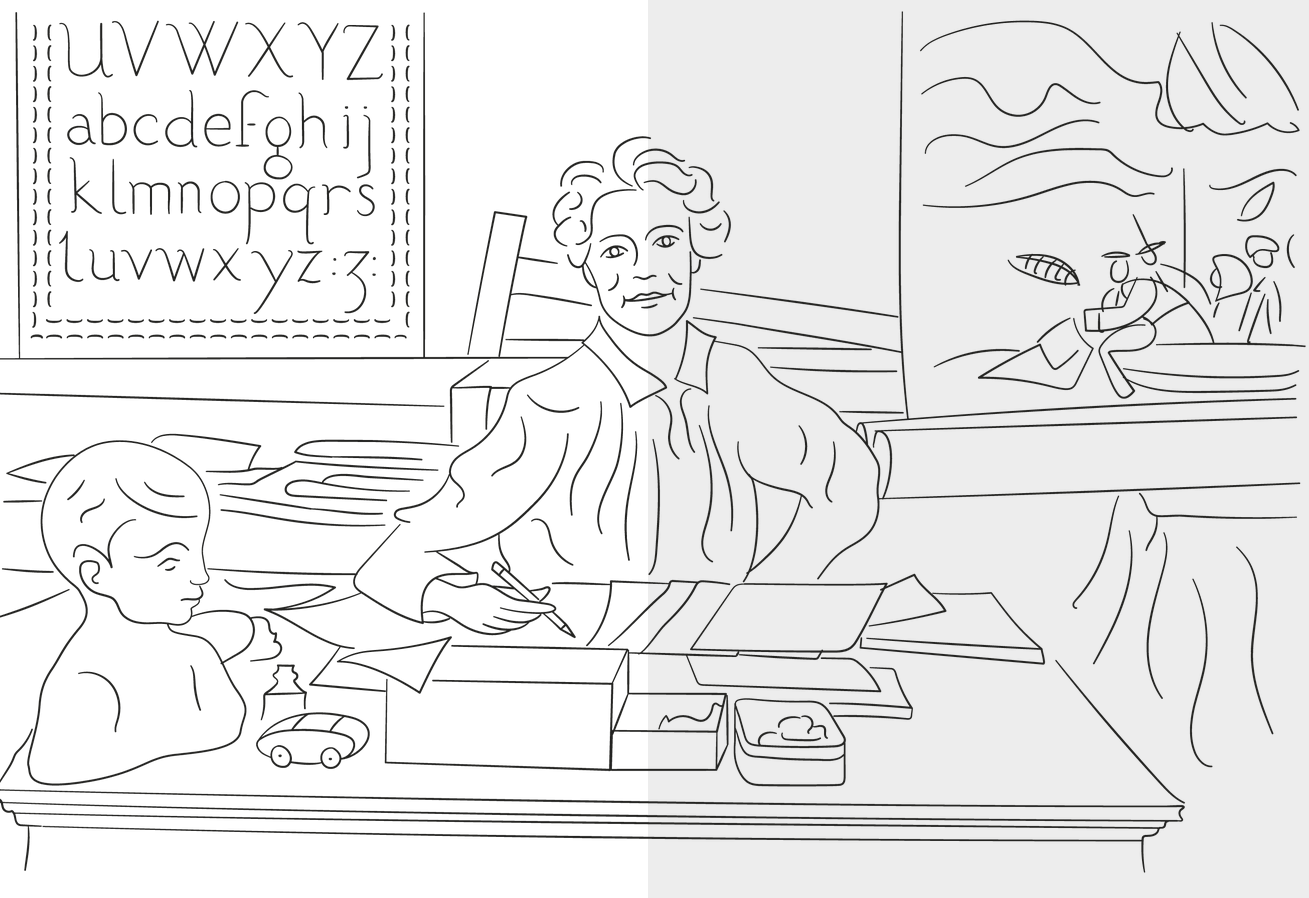 Illustration of Savage at her classroom desk
She moved on to the new Baron Byng High School as the art teacher. She was admired for her dedication and ability to inspire her students in which she taught from 1922 until 1947. She was then named Supervisor of Art for the Protestant School Board of Greater Montreal. She also organized children's art classes at the Art Association of Montreal.
During her summer breaks from teaching, Savage would spend summers with her fellow artists at Fern Bank, where painting picnics, parties, and rich conversations inspired the Beaver Hall women's work, and became reflected in one another's canvases. She said her connections with female artists helped her stay committed to work that "had a tendency to disappear" amidst "a world of male masterpieces."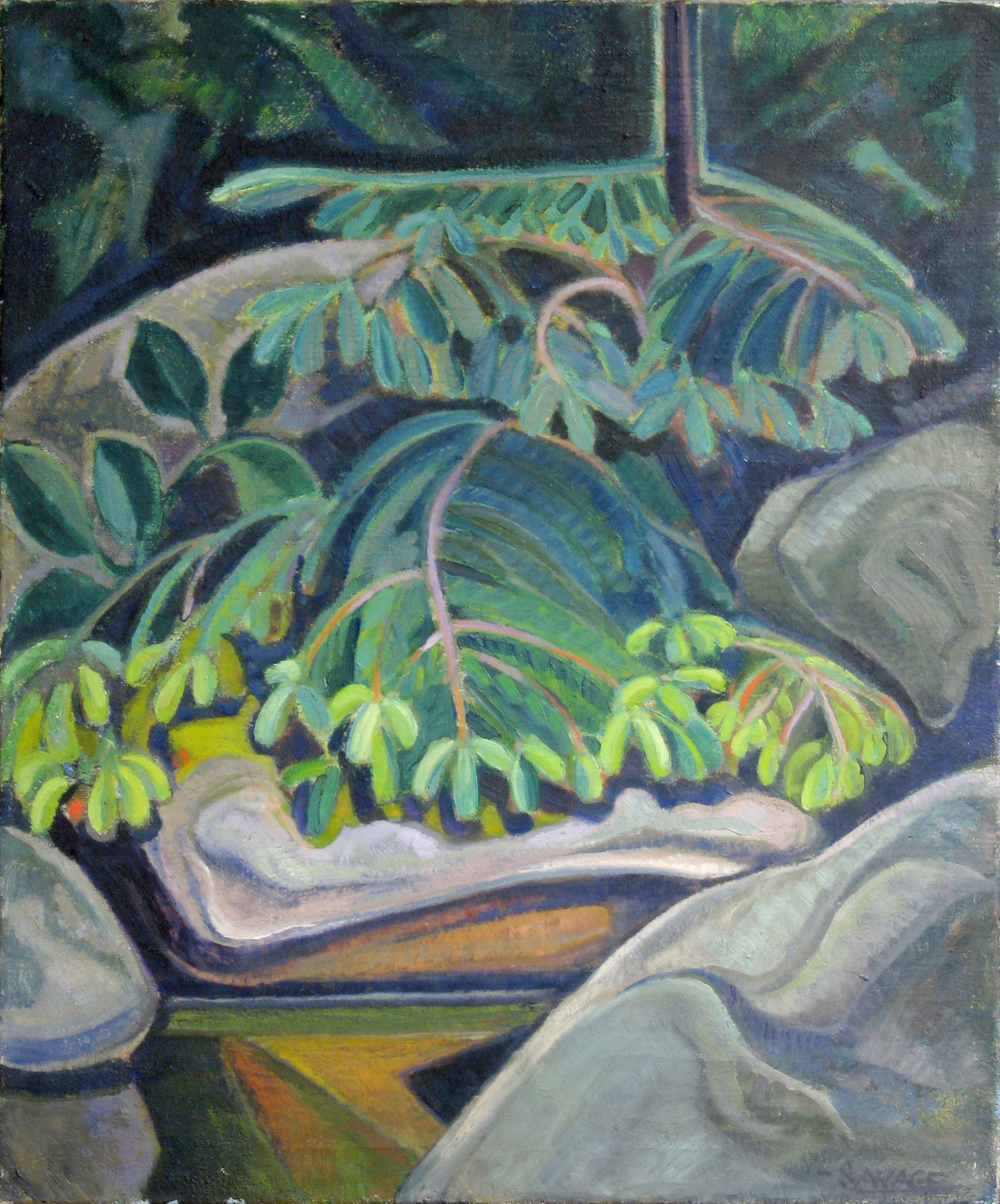 Little Pine Lake Wonish, by Anne Savage
In 1939, the Canadian Broadcasting Corporation (CBC) broadcast an eight-part lecture series called The Development of Art in Canada. Heard on Sunday evenings, her twenty-five-minute talks traced a chronological progression through Canadian art, with each lecture focusing on one or two key individuals and a final segment commenting on contemporary artists and cultural trends.
An advocate for the importance of art education, Savage was instrumental in creating the High School Art Teachers' Association, The Child Art Council, and the Quebec Society for Education Through Art. She returned to teaching in 1954 when invited to become an instructor at McGill University, where she taught until 1959.
Throughout her life, Savage was involved with women`s rights and gender inequity. Among the groups she joined was the League for Women`s Rights, Montreal`s suffrage organization.
Her contributions in raising the profile of women artists along with her advocacy of teaching art in schools make Savage a woman worth celebrating.
Learn more about this woman behind the art:
Learn more:
Books
Anne Savage: The Story of a Canadian Painter, by Anne McDougall
A Story of Struggle and Splendid Courage": Anne Savage's CBC Broadcasts of The Development of Art in Canada. In K. Huneault & J. Anderson (Eds.), Rethinking Professionalism: Women and Art in Canada, 1850-1970 (pp. 106–132). McGill-Queen's University Press.
Joyce Millar, "The Beaver Hall Group: Painting in Montreal, 1920–1940," Woman's Art Journal 13, no. 1 (Spring-Summer 1992):
Archives
The Anne Savage Archives can be found at Montreal's Concordia University.
The archives include her works, correspondence, photos, and an online exhibition and examination of her work.
Anne Savage at the National Gallery